YouTube invests in Bandersnatch-style interactive content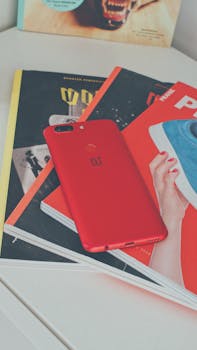 In a new step into the era of interactive cinema, YouTuve has begun to invest in "choose your own adventure" style content.(This is a preview - click here to read the entire entry.) (...)
Source: androidpit.com | 2019-04-10Read all
Related:
---
Mirage Solo Daydream headset: VR finally without a smartphone!
Lenovo sent us the Mirage Solo Daydream headset. So, we put on the VR glasses to report on our first attempts to traverse virtual reality.(This is a preview - click here to read the entire entry.)...
Whitestone Dome Glass Galaxy Note 9 case review: Corner save
Protecting the aesthetic and design simultaneously. The Galaxy Note 9 is beastly: at nearly 6.4 inches tall and just over 7 ounces, when it falls it goes down hard. Anyone with a shattered glass back or front can attest to that. Whitestone's Dome Glass...
How to add video news sources to the Lenovo Smart Display
Catch up, don't play catch-up. Google Home has long allowed users to set which news sources they hear when they ask Assistant to "play the news," but with the arrival of Smart Displays from Lenovo and others, many of these briefings now have video, too...
Apple Music will not come to Google Home, it's just a bug
Google expressed its opinion on the appearance of Apple Music in the list of apps compatible with Google Home defining what happened as the result of a bug(This is a preview - click here to read the entire entry.)...
How to use YouTube's Incognito Mode
Here's how you can watch videos on YouTube without leaving any trace of them. YouTube, one of the most popular services in Google's lineup, now has a new tool called "Incognito Mode." Just like the Google Chrome feature of the same name, Incognito Mode...
How to upload old pictures to Google Photos from your PC
Maybe you already use Google Photos to backup your smartphone snaps, but did you know you can use it to store all your old photos too? Here's how to get the digital camera pictures from your PC and not-yet-digitized old family photo albums onto Google Pho...
Popular today:
---