YouTube CEO admits Rewind was a disaster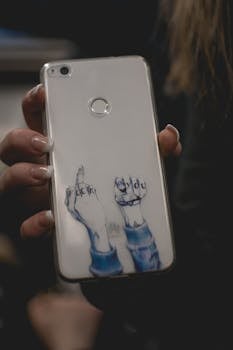 After totalling 15 million dislikes, YouTube Rewind 2018 has gone down in history as the least liked video in the world. Even the CEO admits the flop!(This is a preview - click here to read the entire entry.) (...)
Source: androidpit.com | 2019-02-06Read all
Related:
---
We played the hardcore Asus ROG Phone, and it doesn't disappoint
Smartphones for gamers, that's the next big thing - says Asus at least. This is something up for debate, but ROG Phone will no doubt be hard to beat in this category. We tried it out, and came away very impressed!(This is a preview - click here to read th...
Curitel Identity
The Curitel Identity GA-400B phone is a head-turner, both in terms of looks and technology....
IGTV: A guide to mastering Instagram's new video platform
IGTV will be a revolution (long live vertical videos!), and YouTube must be worried. IGTV has recently been mentioned on various information portals and on social media, but what exactly is the new platform all about? Here's a detailed look at the platfor...
Google Play Store not working? Here's what you can do
Google Play Store problems like crashing, freezing or lockouts can be really annoying, but there's usually a way to fix them. In this list, we detail many of the problems that occur and what you should do to resolve them – everything you need to solve Goo...
Galaxy Tab A 10.5 hands-on: not a powerhouse, but still proud
The A-Class is Samsung's entry level to the world of tablets, and now there is finally a new model. The new Galaxy Tab A 10.5 takes on some of the details of the expensive S-Class, at least in appearance. We've had a chance to try it, and here's what we t...
Apple's new iPhone announcements: who cares?
On September 12, Apple is making its biggest announcements of the year. The next batch of iPhones are coming, possibly along with a new iPad Pro, Apple Watch and AirPods. Are you looking forward to seeing what the company has in store with its next smartp...
Popular today:
---