Why resisting the smart home revolution is futile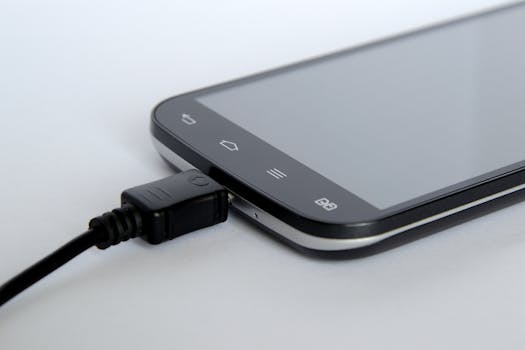 The smart home revolution and integration of digital assistants and connected products is growing. Resistance exists, but it is futile. Here's why.(This is a preview - click here to read the entire entry.) (...)
Source: androidpit.com | 2019-03-13Read all
Related:
---
Samsung's T5 500GB portable SSD is down to an all new low price of $130
Great price. The Samsung T5 500GB portable solid state drive is down to $129.99 on Amazon for the first time. This price is an all new low for the T5 and beats the previous low by $20. This deal is even better than last year's holiday shopping season. T...
Early access for HTC's Exodus blockchain phone opens in Q3 2018
HTC is partnering with Cryptokitties, Animoca, and Bitmark to help create Exodus. This past May, HTC confirmed it was working on a new phone by the name of "Exodus." Rather than release another typical Android handset, Exodus is a smartphone that's power...
Beyond Good and Evil 2 : Everything you need to know!
We're all going to be Space Monkeys soon During E3 2017 we got to see jetpacks, flying ships, hijacking, lightspeed travels, and a whole lot of explosions when Ubisoft announced they would be making a sequel to Beyond Good and Evil. Now, during E3 20...
Moto G7 Power hands-on: is it battery life you want?
The Moto G7 Power comes with a ridiculously large battery and fast charging. Check out our first hands-on review!(This is a preview - click here to read the entire entry.)...
How to master the new Android P gestures
A little practice never hurt. Android P is almost here, and just like every big yearly update, there's a lot to get familiar with. This time around, the most notable change is the presence of Google's new gesture-based navigation bar. We've seen OEMs ...
Qualcomm's first mmWave module will allow for easier 5G deployment
Urban and crowded indoor areas will benefit the most from this tech. As part of the company's continuous efforts to bring us towards a 5G future, Qualcomm recently announced that it's launching the first-ever 5G NR mmWave module that can be used by manuf...
Popular today:
---