This technology will make you take your headphones to the movies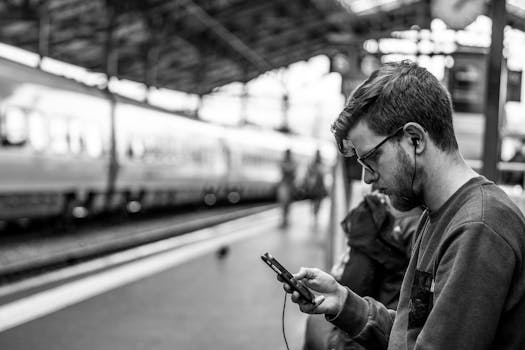 The American company SoundFi offers an original application that aims to offer new experiences in the cinema. Is it going to be a successful bet?(This is a preview - click here to read the entire entry.) (...)
Source: androidpit.com | 2019-04-12Read all
Related:
---
Corruption in tech: How far will the hypocrisy go?
Manufacturers may want to present themselves as Good Samaritans, but what they say hardly ever corresponds to their actions. This hypocrisy is continuing to grow, and with every absurd turn, it's become more and more irritating.(This is a preview - click ...
How to see who's stealing your Wi-Fi and block them
Uninvited guests on your Wi-Fi can cripple your speed and cause trouble with dodgy downloads. But there are ways to monitor who is using your Wi-Fi and kick out or block offenders. In this tutorial, we'll show you how you can find out who is using your Wi...
iOS 12 vs. Android P: rivals at a standstill
Apple has pulled a new iOS out of its hat and the Android world is realizing they've seen this all before. Of course, Android didn't make such a big splash with Android P either. We'll detail the latest developments in this ongoing rivalry.(This is a prev...
V Cast Music LG VX8100
V Cast Music is a big step forward for mobile-music stores, but be prepared to deal with a few bugs....
Why I love the BlackBerry KEY2: A second opinion review
BlackBerry functionality meets Android power to create the best BlackBerry ever built. The BlackBerry KEY2 is now available to order for anyone who wants to part with $650. That's more than just pocket change and it's wise that many of us are being c...
HTC U12+: Everything you need to know
This is HTC's big flagship for 2018. Thinking about picking it up? Here's what you should know! HTC may not be that well-known in the U.S., but if you ever take some time to look at what the company's kicking out, you'll see that it knows how to make a...
Popular today:
---