The Internet is turning 30, but it's still going through puberty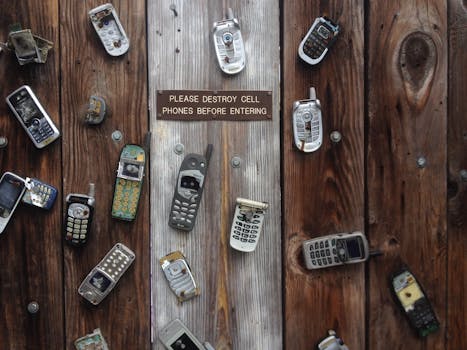 Internet inventor Tim Berners-Lee criticizes that we do not handle his baby properly. It turns 30 years old and is still in puberty.(This is a preview - click here to read the entire entry.) (...)
Source: androidpit.com | 2019-03-12Read all
Related:
---
Do you prefer using Samsung Messages or Android Messages?
From the forums. Despite the popularity of services like WhatsApp and Telegram, good-old texting still remains as one of the most popular forms of communication for a lot of users. There are plenty of third-party SMS apps you can grab from the Play St...
Sony MP-CD1 Mobile Projector review: Pocket-sized and powerful
A great little projector for both work and play! It's fair to say that mobile projectors fall into a very niche product category — not substantial enough to anchor your home theatre setup, but still a compelling option for a number of scenarios. ...
YouTube app for Android: Everything you need to know!
YouTube started as a simple video site, but today it's much, much more. YouTube is so much more than cute cats and mindless pranks; it's where millions come for education, information, and live, late-breaking news. YouTube streams more than just Google...
Samsung Galaxy Note 8 review, 11 months on: Big, powerful, and due for a refresh
This phone doesn't need anything more than a few minor tweaks to be amazing. Perhaps it's all of the similarities between Note and Galaxy S releases nowadays, but it sure doesn't feel like it's been 11 months since I published our Galaxy Note 8 review....
The best smart home gadgets for your dog or cat
Here is the list of the best smart gadgets that will help you simplify your life in case you are "parents" of pets such as dogs and cats.(This is a preview - click here to read the entire entry.)...
The best shooters for PlayStation VR
Suns out, guns out. Get ready for a shooting adventure in VR. Shooters are a mainstay and favorite among many gamers, and the style of play is only heightened in PlayStation VR thanks to motion tracking and intense immersion. The list of shooters for P...
Popular today:
---