The Internet is turning 30, but it's still going through puberty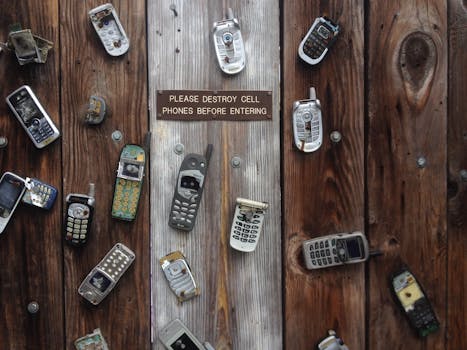 Internet inventor Tim Berners-Lee criticizes that we do not handle his baby properly. It turns 30 years old and is still in puberty.(This is a preview - click here to read the entire entry.) (...)
Source: androidpit.com | 2019-03-12Read all
Related:
---
Sony Mobile is officially cool again
IFA was packed full of announcements and new gadgets again this year. Now that the tech fair has come to a close and the votes for the most impressive brand have been counted, we have the results of last week's poll. You might be surprised at the results....
5 Key Things Mobile App Teams Should Know About WWDC '18
Apple hosted WWDC, their annual developer conference, in San Jose last week. This year the emphasis was squarely on iterative improvements to their software and experiences on mobile, with no new hardware products or major new apps....
Samsung Galaxy Note 9 vs. Apple iPhone X: Big-Ticket Phones Do Battle
Two major electronics manufacturers. Two $1,000 smartphones. Which is mightier, the Samsung Galaxy Note 9 or the Apple iPhone X?...
Similarities & Differences Between Android and iOS Push Notifications
While push notifications are part of the mobile experience, there are structural, subtle, differences between the two dominant operating systems - Android and iOS - differences a good marketer should consider when planning their campaigns.To b...
The Oppo Find X is almost perfect, except for...
The Oppo Find X is turning many heads and finding critical acclaim, yes. But that doesn't mean that it's synonymous with perfection. For many, however, it's almost there. We would like to know what you would like to change on the device.(This is a preview...
How Microsoft's acquisition of Nokia killed the Windows Phone
Five years is a long time, especially in the fast-paced world of technology. Exactly five years ago, Microsoft bought Nokia's mobile division - and spectacularly drove the brand into the sea!(This is a preview - click here to read the entire entry.)...
Popular today:
---