The best apps for locating the nearest charging station for your car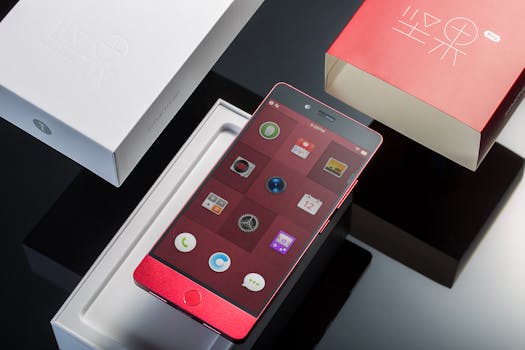 Going on a road trip with your electric car? Plan accordingly and don't get stranded with these charging station maps and apps!(This is a preview - click here to read the entire entry.) (...)
Source: androidpit.com | 2019-02-07Read all
Related:
---
The best Samsung Galaxy Note 8 deals available right now
The Samsung Galaxy Note 8 is still an excellent smartphone in 2018. Now that the Galaxy Note 9 is out, there has never been a better time buy the Galaxy Note 8! We've scoured the internet to find you the very best Note 8 deals that are available right now...
vivo in Q2 2018: Strong Growth by Volume and ASP
vivo came back to the right track in Q2 2018, with strong growth both in volume and value. It ranked the 6th largest smartphone vendor by volume and 5th largest by value in global market. vivo's rebound is driven by well-received flagship X21 series, soli...
The Best iPhone 7 Cases
You're going to want one of these, especially if you've opted for that easy-scratch jet-black finish. If you have an iPhone 7, you're going to need a case to help protect it from drops and regular wear. Especially if you have the jet black version....
Media and Entertainment Apps Break into 2018 with Record User Engagement
Last year was the first for which on-demand streaming represented the majority of audio consumption in the U.S. Spotify's subscriber base has increased by 367% since 2015, and seven of the twenty top apps on the app store in 2017 fall under th...
Here's What Mobile Teams Need To Know From Mary Meeker's 2018 Internet Trends Presentation
Mary Meeker's annual presentation on Internet trends is among the most highly-anticipated slide decks of the year in Silicon Valley, and that's a place that admittedly produces a lot of slide decks every 365 days. Meeker's slide deck for 2018 ...
Gartner Names Localytics a Leader for Mobile Marketing Platforms
We are excited to announce that Gartner has named Localytics a Leader in its 2018 Magic Quadrant evaluation for Mobile Marketing Platforms. If you're not familiar with Gartner's Magic Quadrant, it typically evaluates vendors within a part...
Popular today:
---