The Android Q Beta is going live in a matter of hours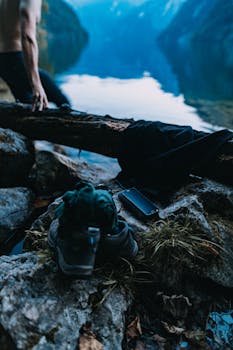 The Beta version of the next major update to Android OS and the successor to 9.0 Pie, Android Q, is launching today, March 11th.(This is a preview - click here to read the entire entry.) (...)
Source: androidpit.com | 2019-03-11Read all
Related:
---
Samsung Galaxy A6+ hands-on: a bit of this, a bit of that
Samsung has made a small change with the new Galaxy A-Class of the year. A pinch of Galaxy J-class with a shot of Galaxy S8 or even S9 and the Galaxy A6+ is now ready. To find out how much the Galaxy A6+ has received from its predecessors, check out our r...
XiaoMi in Q1 2018: Robust Growth Ahead of IPO
Xiaomi continued its strong momentum in Q1 2018. Its volume growth soared +125% annually, outperforming all major rivals. It overtook OPPO and became the world 4th largest smartphone vendor by volume this quarter. Xiaomi's growth is fuelled by its r...
5 apps that you can't miss this week
Once again, we present you with a list of useful and fun applications that have recently appeared on the Play Store or received interesting updates. This selection has been carefully prepared by our editors and our community, we hope you will enjoy it.(Th...
Shin Megami Tensei Liberation Dx2 now available worldwide
Shin Megami Tensei Liberation Dx2, the smartphone iteration of the popular Japanese role playing game, is now available for download on the Google Play Store and App store! With an all new storyline, could the game find success in our markets just like Pe...
Nokia 6 (2018) Launched in India for Rs 16,999
Nokia's new phone Nokia 6 (2018) was first revealed in MWC 2018 in Barcelona and now it has made its way to India. The all-new Nokia 6 is recently launched in India. It is a mid-range budget smartphone with nice specifications and features. And when we ca...
Nokia 1: Android Go and weak hardware still doesn't cut it
Tight storage, small hardware, and an even narrower budget: Nevertheless, the Nokia 1 wants to impress with Android Go. Our test shows that the Nokia 1 quickly reaches its limits.(This is a preview - click here to read the entire entry.)...
Popular today:
---