Stardew Valley: Pixel farm game now also available on Android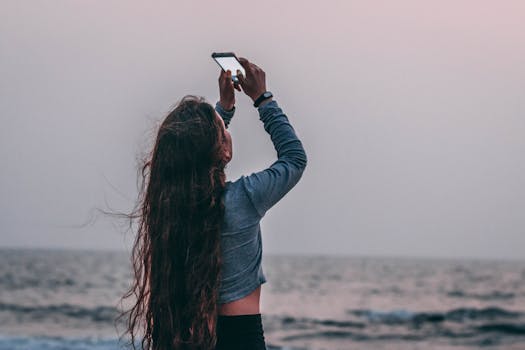 The much-loved pixel art farm game Stardew Valley is finally available on Android devices. You can continue your PC score on Android.(This is a preview - click here to read the entire entry.) (...)
Source: androidpit.com | 2019-03-14Read all
Related:
---
Huawei P20 and P20 Pro Officially Launched: Specifiactions & Price Details
Huawei P20 & P20 Pro LaunchedAfter being dipped in so many leaks and rumors, the Huawei P20 and P20 Pro are finally launched. Recently some hours ago, both the smartphones are launched in an event organized in Paris, France. Now we finally know all th...
Samsung Galaxy A6+ hands-on: a bit of this, a bit of that
Samsung has made a small change with the new Galaxy A-Class of the year. A pinch of Galaxy J-class with a shot of Galaxy S8 or even S9 and the Galaxy A6+ is now ready. To find out how much the Galaxy A6+ has received from its predecessors, check out our r...
The Hottest Mobile App Marketing Trends for Fall 2018
For the last few years, every mobile marketing trends piece seems to include the words "AI" and "mobile pay" somewhere. Admittedly those are always trending and new possibilities are entering those respective arenas, hence their constant inclu...
Pokémon Go update finally lets you trade your Pokémon
Are you waiting for a Pokémon Go update? Whether you use Android or another platform, we've got a list of new features that Niantic is rolling out. In the latest update, you'll finally be able to trade Pokémon with your friends for extra bonuses! Here's h...
IFA 2018: Major Smartphone Launches
IFA 2018, the world-leading trade show for electronics, is taking place in Berlin from August 31st to September 5th. There are several interesting new smartphone models debuting in the event, including Honor Magic 2, ZTE Axon 9 Pro, Sony XZ3, HTC U12 Life...
Facebook Messenger is down! Here's how to fix it
After the Facebook social network app crashed crash yesterday, .Facebook Messenger is currently down for many users. Here's what we know and what you can do to fix it.(This is a preview - click here to read the entire entry.)...
Popular today:
---