Smartphone classic Angry Birds makes its way onto VR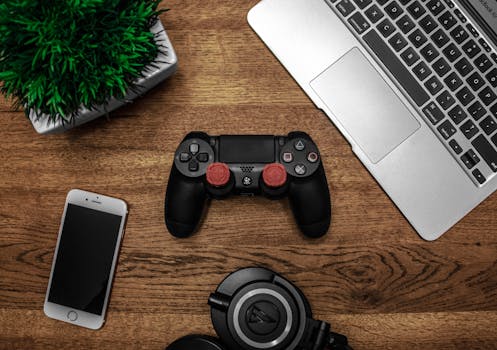 Another mobile classic has made its way onto the virtual reality platform. This time it's Angry Birds. The new VR adventure sends you to the Isle of Pigs.(This is a preview - click here to read the entire entry.) (...)
Source: androidpit.com | 2019-02-08Read all
Related:
---
What razors and deodorant can teach us about smartphones
What on earth can the razor blade business and the deodorant market teach us about the smartphone business in 2018? Well, I'll tell you. More is not always better!(This is a preview - click here to read the entire entry.)...
Motorola Moto E5 Play
The Moto E5 Play is an affordable no-frills smartphone that can provide all your basic calling, app, and web browsing needs....
Pocophone F1 hands-on: the start of a new era?
Pocophone F1 has landed. The Chinese company has recently announced its new smartphone just a few days before the Indian event. Will its value for the price be convincing? Here are our first impressions from the launch event.(This is a preview - click her...
Google Play Store not working? Here's what you can do
Google Play Store problems like crashing, freezing or lockouts can be really annoying, but there's usually a way to fix them. In this list, we detail many of the problems that occur and what you should do to resolve them – everything you need to solve Goo...
HP iPAQ hx4700
The gorgeous, super-powerful HP iPaq hx4700 PocketPC is simply waiting for the software that will make it truly shine....
Nokia 5.1: can it right its predecessor's wrongs?
We put the Nokia 5.1 to the test to find out if the 250-dollar Nokia can stand out in a fiercely competitive price segment? We'll give you all the details here.(This is a preview - click here to read the entire entry.)...
Popular today:
---