Qualcomm wants to use AI to make the cloud and devices 'inseparable'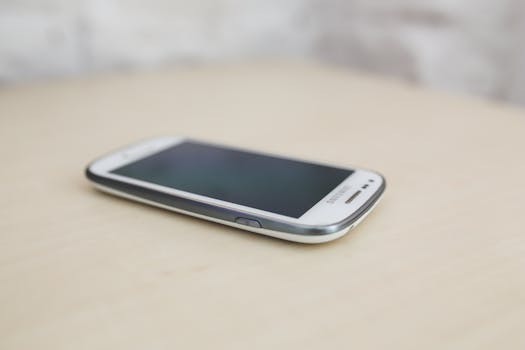 Qualcomm announced its Cloud AI 100 accelerator at an event in San Fransico today. The platform is set to bring devices and the cloud closer together.(This is a preview - click here to read the entire entry.) (...)
Source: androidpit.com | 2019-04-10Read all
Related:
---
Pick up a year of MLB.TV for $50 and watch it on a discounted streaming stick
Don't strike out this Father's Day. For a limited time, you can grab a one-year MLB.TV subscription for just $49.99, which is more than 50% off its regular price. The All Teams package normally sells for $115.99 per year or $24.99 a month. If you only ...
OnePlus teams up with Gameloft to launch the OnePlus Asphalt Cup in India
Like playing Asphalt 8: Airborne? You should sign up for the OnePlus Asphalt Cup. OnePlus is partnering with mobile game studio Gameloft to launch an online racing championship in India called the OnePlus Asphalt Cup, where players compete in timed eve...
Are time management apps worth using?
Everyone wants to win their time back, build good habits and be more productive. For those reasons, time management apps have been commonplace for many years. Now that Google and Apple are building these features into their mobile operating systems, it's ...
The best microSD cards for your Galaxy Note 9
The Note 9 is one of the few phones with expandable storage — take advantage of it! The Galaxy Note 9 comes with a hefty amount of storage with the base model at 128GB, but if you want to get more with the 512GB variant, you need to cough up anot...
Moto G5S Plus being updated to Android 8.1 Oreo
The May 2018 security patch is also here. In late October of last year, Motorola launched the Moto G5S Plus — an improved version of the already great Moto G5 Plus that introduced a full metal unibody and dual rear cameras. Now, the phone's being u...
Google needs to learn from Amazon on how to build products for kids
We want the best for our kids, and right now that means we buy from Amazon. It's easy to think of mobile and its associated gadgetry as a two-way race between Apple and Google. When it comes to all things flashy that tech writers and Twitter pundits li...
Popular today:
---