Providers are moving to limit consumer options for smart home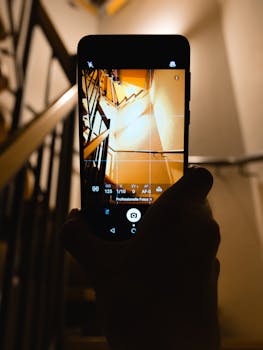 Third-party solutions for networking smart home devices from different manufacturers could soon be bought and sealed off by providers.(This is a preview - click here to read the entire entry.) (...)
Source: androidpit.com | 2019-04-11Read all
Related:
---
Xiaomi render suggests the Mi Mix 3 will also feature a mechanical slider
Xiaomi's upcoming Mi Mix 3 will also have a mechanical slider, but it could be very different from what we've already seen so far. When Xiaomi unveiled the Mi Mix 2 last year, it mentioned that it experimented with different designs for hiding the fron...
How Consumers Perceive Push Notifications in 2018
According to a recent survey we conducted with 1,000 smartphone users in the United States, push notifications are better today than they were a few years ago. More specifically, 52% of respondents said they're better, 38% said they're the sam...
Kia promises new electric car will "give you goosebumps"
KIA has just announced that it will arrive at the Geneva Motor Show with a new electric vehicle of which, for the time being, we have only seen one image.(This is a preview - click here to read the entire entry.)...
Mobile's Best Brands are Headed to Mobile Apps Unlocked
What happens in Vegas stays in Vegas - except for all of the captivating insights and networking opportunities one can expect from MAU this year.In just one week, some of the biggest players in mobile will be taking Las Vegas by storm. Mobile ...
How to calibrate the battery on your Android phone or tablet
Here is our guide for how to calibrate the battery of your Android phone. We also cover what battery calibration does and how to do it if your are faced with battery drain.(This is a preview - click here to read the entire entry.)...
You can now use Amazon Alexa..... with a wriggling and singing fish
Everyone is familiar with the Big Mouth Billy Bass, a kind of rubber fish that moves on its board and sings. Everything being possible in technology, it is now equipped with Amazon's Alexa.(This is a preview - click here to read the entire entry.)...
Popular today:
---