Now you can get the iPhone SE for just $249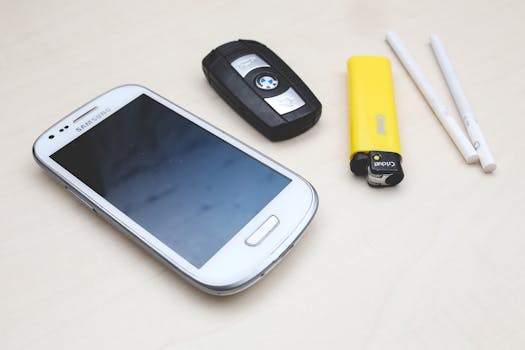 Launched in April 2016, the iPhone SE has now disappeared from Apple's catalog. The American giant even destocks its device in the United States.(This is a preview - click here to read the entire entry.) (...)
Source: androidpit.com | 2019-03-11Read all
Related:
---
There is a YouTube channel is dedicated to getting you caught up for Kingdom Hearts 3
Prepare yourself for a story told across multiple consoles. One of the biggest questions I saw after E3 this year was about the amount of work needed to prepare for Kingdom Hearts 3. If you think all you have to do is play the Kingdom Hearts 1 and 2 re...
Are you excited for a manual dark mode in the Pixel Launcher?
Android will soon get a dark mode — if you have a Pixel phone, that is. Users have long been nagging at Google to add a system-wide dark mode to Android. It's still unclear if/when that'll happen, but at least for owners of the Pixel phones, Google...
Motorola walks the path of Samsung with One Vision
With the Motorola One Vision, the next Motorola smartphone will be released this month, which could surprise you with its specs.(This is a preview - click here to read the entire entry.)...
HTC U12+ vs. Samsung Galaxy S9+: Which should you buy?
Two plus-sized phones, only one option available to most consumers. Samsung has been enjoying the limelight for a few years now as the leading Android brand, but it wasn't too long ago that HTC was a major competitor, stealing customers away with its f...
Mirage Solo Daydream headset: VR finally without a smartphone!
Lenovo sent us the Mirage Solo Daydream headset. So, we put on the VR glasses to report on our first attempts to traverse virtual reality.(This is a preview - click here to read the entire entry.)...
Samsung Posted a Record-high ASP and Solid Revenue / Profit Growth in Q1 2018
Samsung released Q1 2018 results yesterday. It was a solid quarter for the Korean giant, with a record high smartphone wholesale ASP and impressive growth on smartphone revenue and profitability. The healthy demand of newly launched Galaxy S9 models,...
Popular today:
---