Multitasking on Android: how to use split-screen mode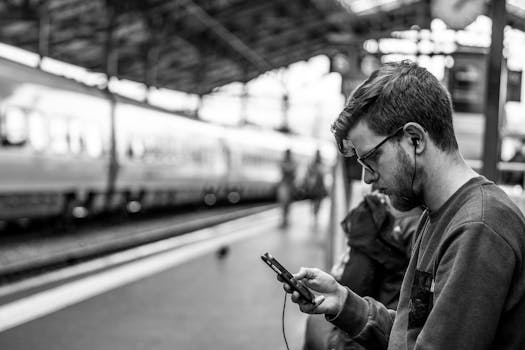 Want to multitask more efficiently on your phone? You can easily do that with the help of split screen mode. We'll show how!(This is a preview - click here to read the entire entry.) (...)
Source: androidpit.com | 2019-03-14Read all
Related:
---
MWC Shanghai: 5G Smartphones to Come in 2019
Mobile World Congress Asia took place in Shanghai, China from June 27th to June 29th 2018. Analysts from Strategy Analytics' Device team have attended the event. The whole event has a strong focus on 5G technology. From device perspective, we expect...
Sony Xperia Ear Duo: The unusual AirPod alternative
Sony's Xperia Ear Duo headphones look strange, but don't let the look of these Bluetooth headphones irritate you. Check out the Xperia Ear Duo to find out what strengths and weaknesses these unusual headphones bring to the table.(This is a preview - click...
Fitbit Versa review: the affordable Apple Watch alternative
Fitbit is trying to attract more users with its new Versa watch, which aims to make connected watches more widely accessible by offering just as many features as the Ionic at a lower price point. Find out if Fitbit's Versa lives up to its mission in our r...
The best Samsung Galaxy Note 8 deals available right now
The Samsung Galaxy Note 8 is still an excellent smartphone in 2018. Now that the Galaxy Note 9 is out, there has never been a better time buy the Galaxy Note 8! We've scoured the internet to find you the very best Note 8 deals that are available right now...
Xiaomi Mi 8, Explorer Edition and a Smaller SE Edition Announced In China
Xiaomi has recently unveiled three new flagship smartphones Mi 8, Mi 8 Explorer Edition and a smaller Mi 8 SE in an event at China. All the Mi 8 brothers are full of surprises and each one comes with some specifications new to the smartphone world. The hi...
5 Key Features Of A Successful Retail App
We should -- should probably being the keyword -- all know this by now, but mobile is huge for retail. We're now even to the point where Deloitte is writing long-form content about "the rise of mobile influence." Mobile is part of an ecosystem...
Popular today:
---