Is your PC VR ready? Check it out here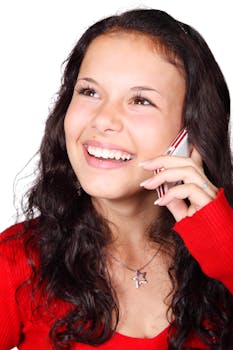 Thinking about getting into high-end virtual reality? Before you start, you'll need to make sure your PC can handle it, using this easy guide.(This is a preview - click here to read the entire entry.) (...)
Source: androidpit.com | 2019-02-07Read all
Related:
---
OPPO Find X was Launched in France with a Record High Price Tag
OPPO announced Find X yesterday in Paris, France. It is vendor's latest flagship model with a record high price tag. The new model comes with an impressive 94% screen-to-body ratio, achieved by an innovative mechanical design. The solution is a bit...
Would You Consider Buying This Android One Device With Android 7.0 & 4G Supported?
HAPPY NEW YEAR my people… Am glad we both made it to enter into the new year 2017… Last year, Android One devices was first released targeted at first-time smartphone users in emerging markets.Android One devicesare stock Androidphones, and Google designs...
Nokia 1 Android Go Edition Smartphone Launched In India
Nokia, the first name of a phone company that ever came on the tongue in childhood, isn't it? Nokia played a great role in the world of mobiles (many years ago) and then the other companies occupied the job and Nokia was submerged for some time. But then ...
More potential than ever before: how I fell for a Chromebook
Windows computers are the most popular on the PC market, but there are other alternatives available such as MacBooks and Chromebooks. They managed to surprise me and now more than ever I'm convinced of their potential.(This is a preview - click here to re...
The best Android smartphones under $300
Nowadays you don't need to break the bank to get a decent smartphone. This is our pick of the best budget devices for under $300.(This is a preview - click here to read the entire entry.)...
Huawei Post Solid Growth in Western Europe Smartphone Market in Q2 2018
According to the latest report from our Wireless Smartphone Strategies (WSS) service: Global Smartphone Vendor Market Share by Region : Q2 2018, global smartphone market dipped -3% YoY with 350 million units. North America remained weak due to the U...
Popular today:
---