Google offers new offline voice recognition feature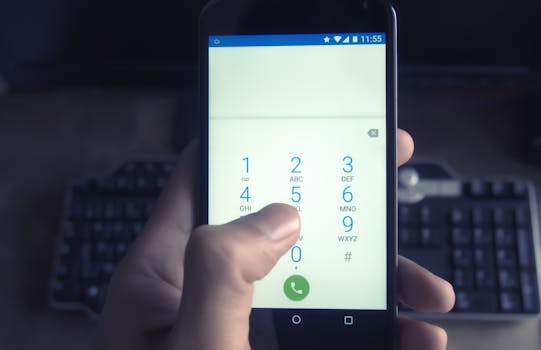 The function developed by Google allows you to reduce latency in speech recognition, as well as increase its accuracy and allow it to work offline.(This is a preview - click here to read the entire entry.) (...)
Source: androidpit.com | 2019-03-13Read all
Related:
---
How to change the notification sound on your Android phone
Want to change the notification tones on your Android phone? Our guide shows how to change the default sound on Android and the tones for apps like Whatsapp or Facebook.(This is a preview - click here to read the entire entry.)...
What you missed this week on CordCutters.com
Reviews, contests and more! Here's the thing about the future of streaming video: If you're only doing it on a TV, you're already behind the curve. I say that being a relatively old guy (as in older than 20) and being someone who most often does the cord...
T-Mobile SDA
The T-Mobile SDA is a fun, powerful little phone that's comfortable making calls, playing media, or surfing the Web....
NVIDIA unwraps Jetson Xavier and Issac, an AI and autonomy platform for robotics
NVIDIA is offering a complete turnkey platform to developers for only $1,300. NVIDIA is not just a company that makes the best Android TV box and great computer graphics cards. The company is also heavily invested in Artificial Intelligence and Machine...
Q3'18: vivo's Shipments, Revenues Grow Amidst Market Diversification
vivo grew to be the sixth largest handset vendor globally in Q3 2018 by volumes. Per our latest insight report available here, from the Wireless Smartphone Strategy (WSS) Service, the vendor grew in double digits in the quarter. It was fifth largest by va...
Selling your Android phone: Everything you need to know
How do I sell my Android phone or tablet for the most amount of money? With these tips and tricks, you'll get the best return! So a new Android phone has caught your eye — maybe the OnePlus 6 or upcoming Galaxy Note 9 — and you want to get ...
Popular today:
---