5 iPhones in 2019: what is Apple thinking?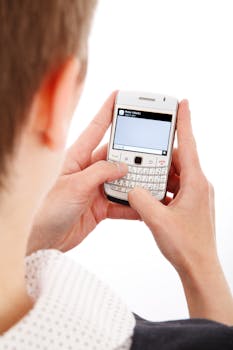 Apple could introduce not 3 but 5 iPhones this year. Does Apple need more diversity to sell? Let us take a look at all of this.(This is a preview - click here to read the entire entry.) (...)
Source: androidpit.com | 2019-04-10Read all
Related:
---
T-Mobile Sidekick 4G: Hands-On
We go hands on with the new Android-powered Sidekick, and we like what we see....
Sony announces industry-first 48MP smartphone camera sensor
The sensor is also the world's first to support a 0.8 μm pixel size. Although their smartphones may not be well-known in the U.S., Sony's the industry-leader when it comes to crafting mobile camera sensors for phones all around the world. On July 23, ...
Add some flare to your DJI Spark with a custom skin!
The DJI Spark was available in some colorful variations, but these days if you look to buy a DJI Spark you're likely to find just the white model available on both DJI's website and on Amazon. The drone functions are the same, but that white shell is ki...
Netflix will soon add games to its streaming lineup
It's kicking things off with Minecraft: Story Mode later this year. Netflix is already one of the world's most popular services for watching movies and TV shows, and later this year, the company will begin to dip its toes into the waters of streaming gam...
The best free Android apps you can get right now
The choice of free apps in the Play Store can be overwhelming, but we've picked out the very best of you. Who says you can't get something for nothing?(This is a preview - click here to read the entire entry.)...
What you missed this week on CordCutters.com
A podcast, a Peña, and the Premier League. Are we really starting a CordCutters podcast? Why the hell not. I mean, I've done a few hundred podcast episodes in my day. The trick, of course, is keeping things interesting, particularly in this age of...
Popular today:
---